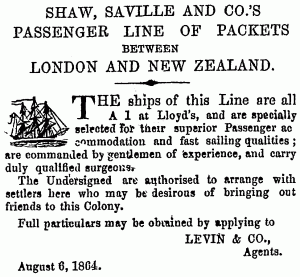 Founded in 1858 by Robert Shaw and Walter Savill, Shaw Savill & Co. entered the New Zealand trade as the Passengers' Line of Packets carrying settlers and other passengers to New Zealand on a scheduled service. As well as numerous sailing ships, they had three steamers during their first year of trading.
These vessels, each of which carried 100 passengers, were the first steamships to make the direct passage from England to New Zealand, though most of the time they were under sail.
Shaw Savill & Co, as agents of the Admiralty, chartered a number of ships to carry troops and supplies to Auckland during the Maori War of the 1860s.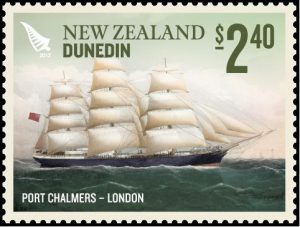 In 1860, P Henderson & Co with several new partners formed the Albion Shipping Company Ltd. which became a dominant British company in the New Zealand trade, and holders of the mail contract.
Following the success of frozen meat from the Argentine in 1877 the NZ and Australian Land Co. arranged a trial shipment from Port Chalmers on 15 February 1882 in the Albion Line's clipper ship Dunedin.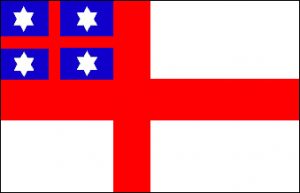 During 1882 Shaw Savill & Co and the Albion Line merged to form Shaw Savill & Albion Co. Ltd. The company flag adopted at that time was based on the United Tribes of NZ flag which had effectively been the national ensign for NZ from 1834 to 1840.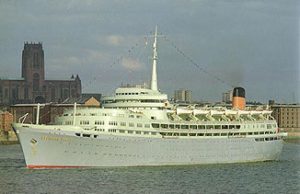 In 1955 Shaw Savill instituted another innovation with a round-the world passenger service by luxury liner, the
Southern Cross
which was the first passenger ship of over 20,000 tons to be built that had the engine room (and as a result of that, the funnel) located near the stern, rather than amidships, a subsequent feature of most cruise liners.