Founded in 1875 by James Mills with financial support of Peter Denney (a Dumbarton shipbuilder) and Otago investor friends the company developed quickly and within ten years had a virtual monopoly of New Zealand's coastal, trans-Tasman and Tasmania-Australia shipping.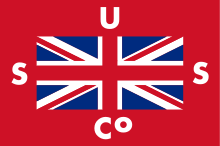 The company flag, adopted when the Union Steam Ship Co was founded in 1875, incorporates the Union Flag (or Union Jack) as its central feature. Apart from the logical connection to the company name the Union Flag was the official flag of New Zealand, a British colony at that time.
The company introduced many innovations including the following.
1879 first ship built of mild steel and first with bilge keels – trans-Tasman Rotomahana.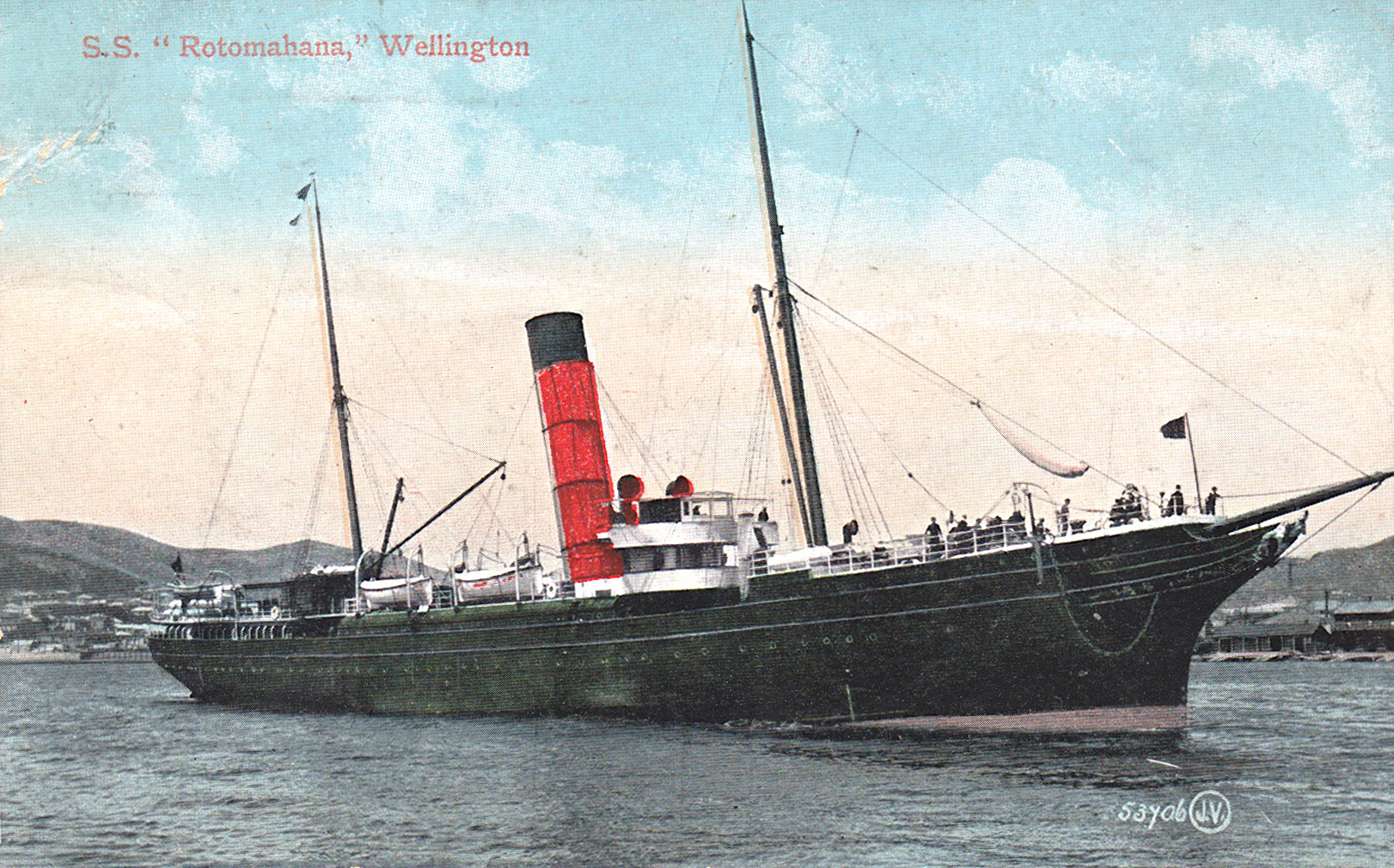 1881 world's first seagoing ship fitted throughout with incandescent electric light – this at a time when New Zealand streets were lit by gas or not at all – the Manapouri, a trans-Tasman liner.
1904 first large seagoing steam turbine-powered merchant ship – the Bass Strait ferry Loongana.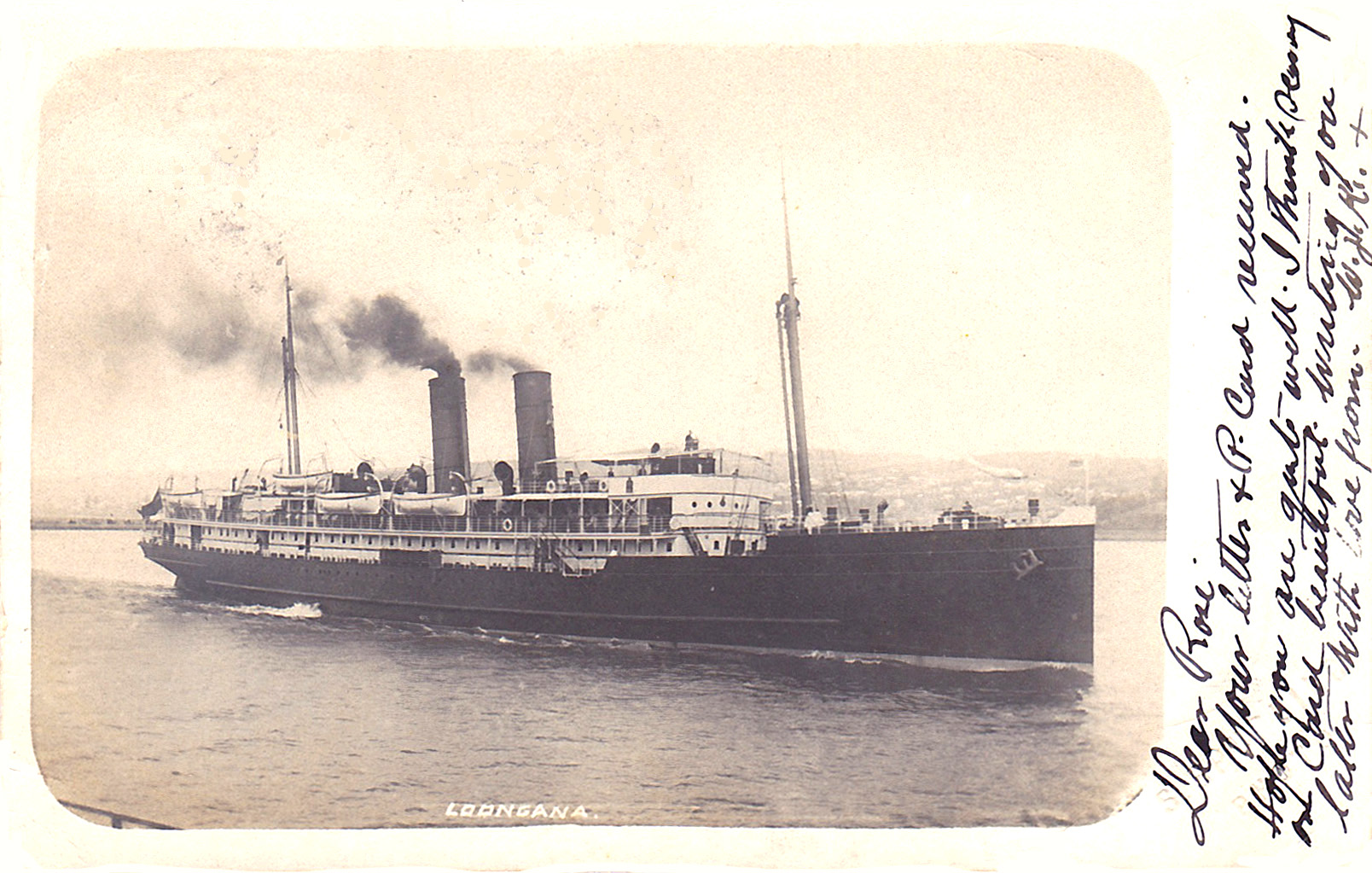 1913 SS Niagara, burned coal on first trip to Vancouver while there changed to oil – first ship burning oil to be issued with a British Board of Trade certificate to carry passengers.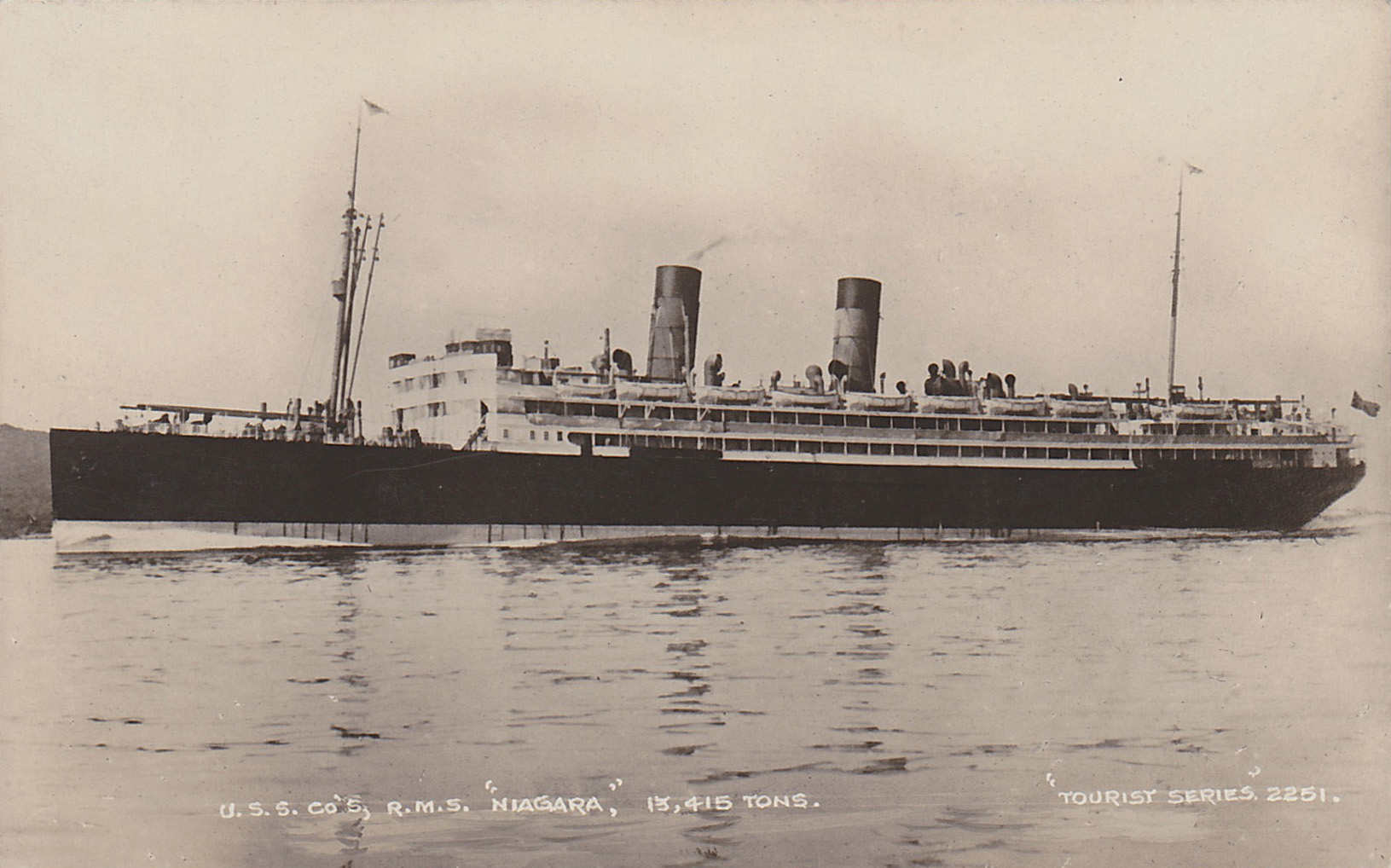 1924 the 17,491 ton Vancouver liner Aorangi when built was the world's largest and fastest motor passenger liner.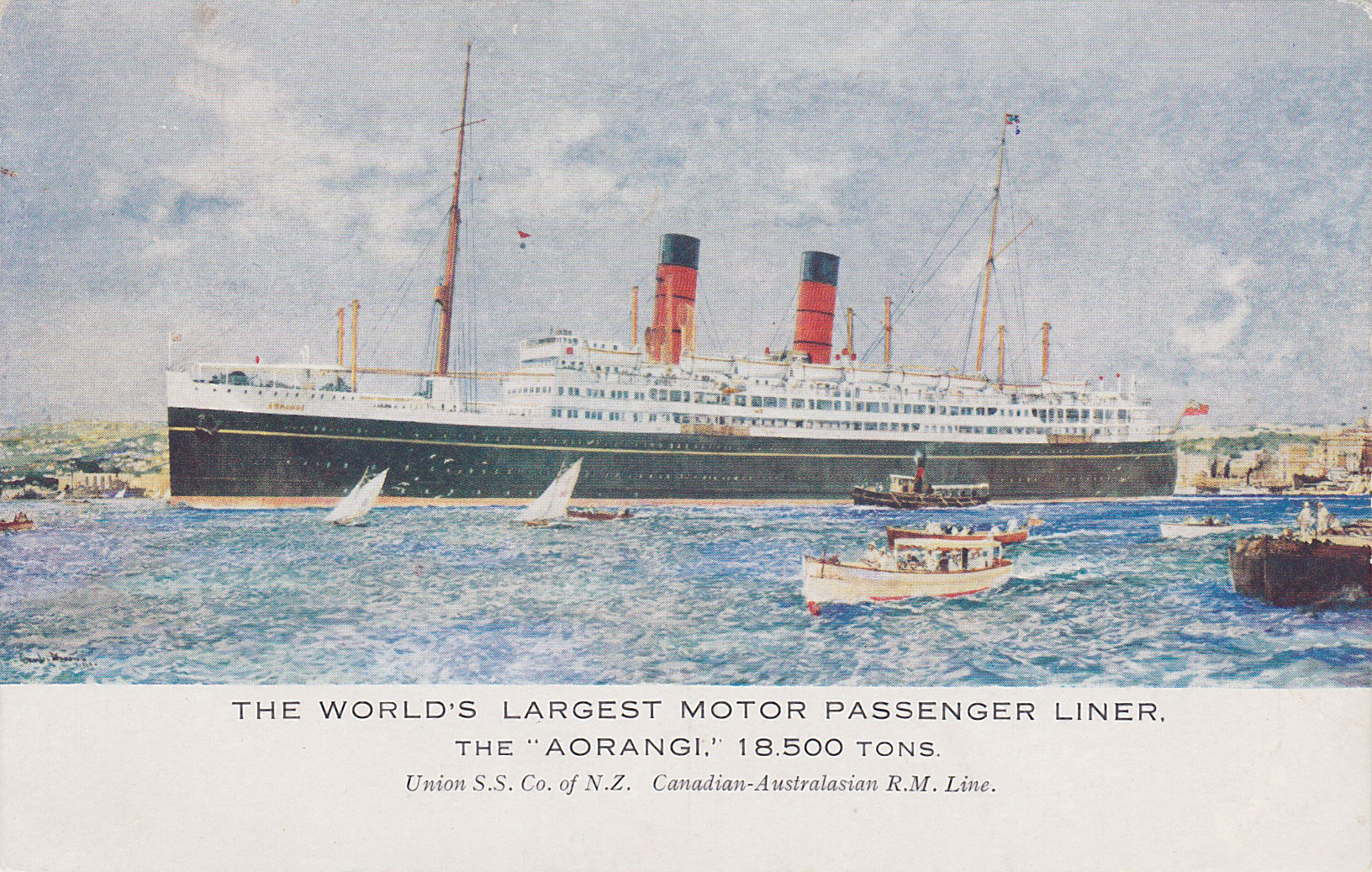 1936 the 13,000 ton Awatea, designed to serve either the trans-Tasman or trans-Pacific trades, was one of the fastest liners in the world.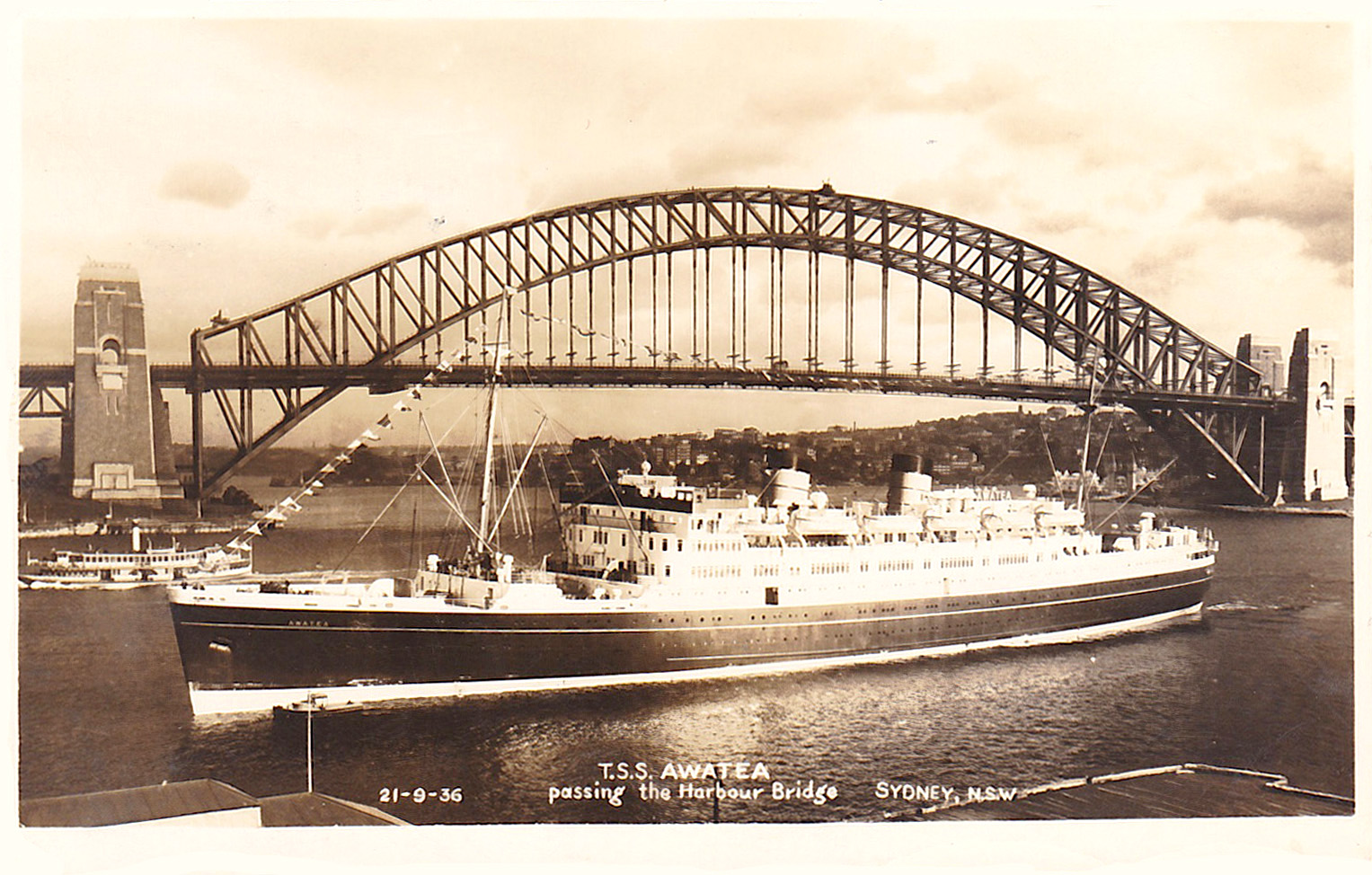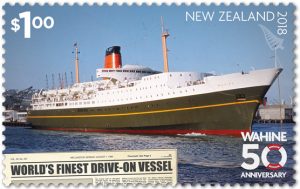 A crucial link for New Zealand, the Wellington – Lyttelton ferry service, was run by the company from 1895 to 1974. The service became daily in 1900 and ran all year from 1905. In 1907 Dennys delivered the first purpose-built Lyttelton ferry, the
Maori
followed in 1913 by the
Wahine
.
The second
Wahine
entered service in 1966 but sank less than two years later with the loss of 51 lives.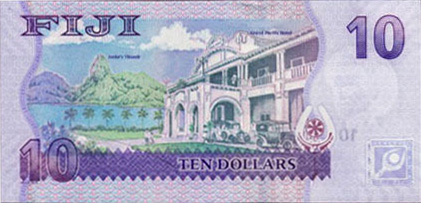 The USSNZ served the South Pacific islands for over one hundred years, with the onward passenger service to San Francisco lasting until the end of 1936 and the cargo service until the end of 1967, while the Trans-Tasman services covered the entire 125 years of USSNZ trading history from 1875 to 2000.
The Grand Pacific Hotel located on Victoria Parade in Suva, Fiji was built by the company in 1914 to serve the needs of passengers on its trans-Pacific routes. The hotel design made passengers think they had never gone ashore as the rooms were like first-class staterooms, complete with saltwater bathrooms and plumbing fixtures identical to those on an ocean liner. The hotel closed in 1992, changed hands several times before it was restored in time for the hotel's 100th anniversary.
[Acknowledgement: Images of postcards courtesy of John Kersel, Christchurch.]